LATEST ARTICLES
Bhubaneswar: In an attempt to support the families of the policemen martyred during the ongoing Covid-19 outbreak in the country, Mankind Pharma has started a fund of Rs 5 crore to care for the families of these lost...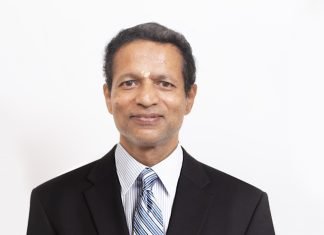 Bhubaneswar : Amrita Vishwa Vidyapeetham has emerged as the 4th best university in the country in the National Institutional Ranking Framework (NIRF) Ranking 2020 that has been released by the Government of India today....
New Delhi: Outfit7 Limited today announced the launch of its new virtual pet game My Talking Tom Friends, now available to download worldwide on iOS and Android. The eagerly awaited new game from the award-winning Talking Tom and...
Chennai: Kauvery Hospital, a leading tertiary and multi-specialty hospital in Chennai successfully treated a 97 year old nonagenarian who had contracted the novel coronavirus. Mr. KrishnaMurti A, currently one of India's oldest covid-19 survivor till-date,...
New Delhi :  O.P. Jindal Global University is ranked as India's Number 1 Private University by the QS World University Rankings 2021. At a time when the total number of Indian institutions have gone down in...

New Delhi : Aakash Educational Services Ltd. (AESL), the national leader in test preparation services, has launched a television campaign titled "Padhai Hamari Jaari Hai" highlighting Aakash Institute as a coach, an enabler and as...
Bhubaneswar: The lowpressure area over eastcentral and adjoining westcentral Bay of Bengal persists with the associated cyclonic circulation   extending   upto   mid­tropospheric   levels.  It   is   likely   to  move   westnorthwestwards and become wellmarked during next 48hours, clarified...
Bengaluru : Acer announced that the Asia Pacific Predator League 2020 will be postponed to spring 2021 in the Philippines due to the ongoing Covid-19 pandemic. The health and safety of the gaming community remains...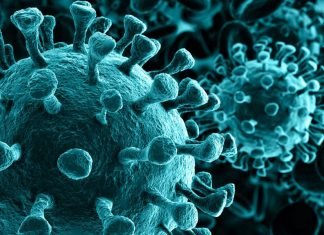 Bhubaneswar: 4 Doctors from AIIMS Bhubaneswar detected COVID-19 positive. Among the 4 doctors, 3 doctors are senior resident doctors and 1 junior doctor. 3 senior doctors are from the Pharmacology , Pathology & Surgery departments...
New Delhi : Paytm Payments Bank Limited (PPBL), which is India's largest profitable payments bank has today announced that its profit in FY '20 has increased to Rs. 29.8 crores PAT, up from Rs....