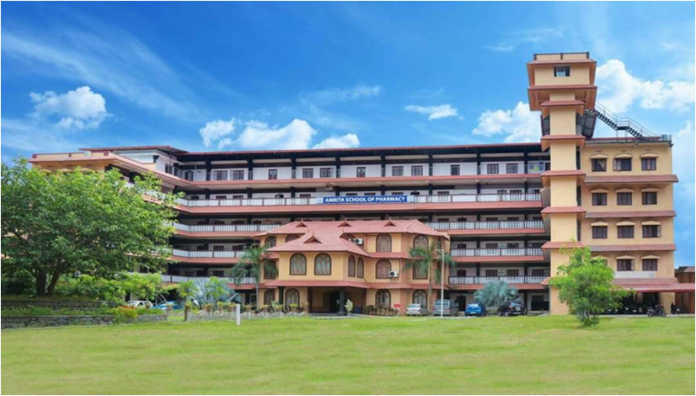 Kochi : Amrita School of Pharmacy, Kerala, an integral part of Amrita Vishwa Vidyapeetham (Amrita University), and one among the top 20 pharma colleges in India, has announced the opening of admission for its various programmes for the academic year 2021-22. Students can apply online at https://www.amrita.edu/admissions/pharmacy. The last date to apply and pay the fees is July 31st, 2021.
ASP currently offers B.Pharm (Bachelor of Pharmacy), B.Pharm (Bachelor of Pharmacy) Lateral Entry, Pharm. D (Doctor of Pharmacy), M. Pharm (Master of Pharmacy) programmes: M. Pharm Pharmaceutics, M. Pharm Pharmaceutical Chemistry, M. Pharm Pharmacology, and M. Pharm Pharmacy Practice, and Pharm. D P B (Post Baccalaureate).
All the programmes are recognized by Pharmacy Council of India (PCI) and All India Council for Technical Education (AICTE). ASI's B. Pharm course is accredited by the National Board of Accreditation (NBA) for 3 years (from 2017-18 to 2019-20) and the re-accreditation process is in progress.
Dr. Sabitha M, Principal, Amrita School of Pharmacy, said that the institution strives not only to provide quality education in pharmaceutical sciences but also to establish itself in research. The school serves as an ideal platform for the overall development of highly competent pharmacy professionals. It maintains an exemplary clinical practice and conducts community outreach programmes that address the needs of the society at large. Opportunities for research right from the undergraduate level as well as the excellent training provided in the various clinical departments.
-Odisha Age