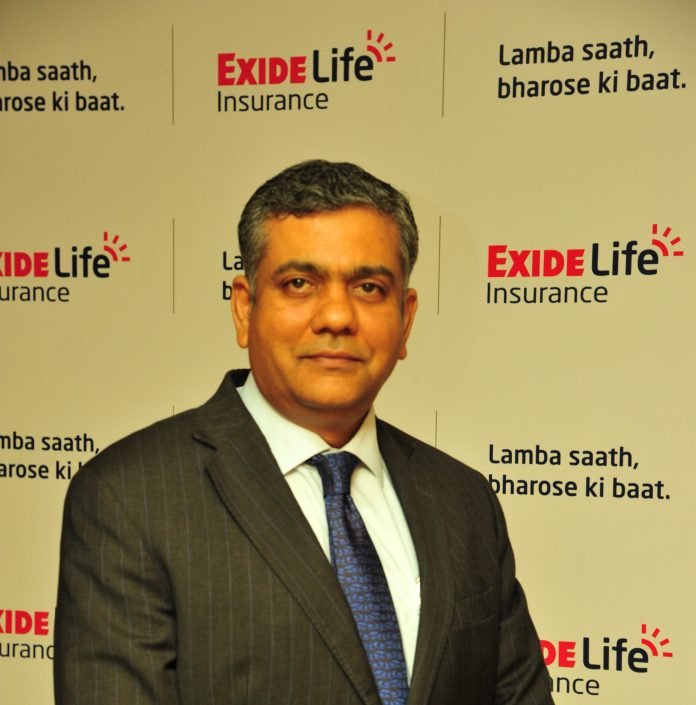 Bhubaneswar, May 24, 2017: Exide Life Insurance company today announced a net profit (PBT) of INR 112crore for the financial year 2016-17. The company recorded a growth of 36% in new business premium and 18% in total premium.
Commenting on the Company's fiscal performance and the encouraging traction received in Odisha, Kshitij Jain, MD & CEO, Exide Life Insurance said, "We have successfully grown our business on back of continued commitment towards our customers. Our well diversified distribution network coupled with best-in-class protection, savings and investment plans, helped deliver this growth. We are pleased that this growth has been achieved with no increase in operating expenses. This is in line with the company's focus on improving productivity and efficiency.
The company is now fifteen years old and continues its focus on providing long term protection, savings and investment solutions to its customers. Our brand message of Lamba saath, bharosekibaat (Long term relationships build trust) reflects this belief."
We have seen popularity of our long term savings solutions that come with adequate protection. Our solutions like Exide Life Smart Term Return of Premium Plans and Exide Life Sanjeevani – Health Insurance for Heart and Cancer have seen good acceptance in the market."
About Exide Life Insurance Company Limited:
Exide Life Insurance Company Limited, an established and profitable life insurance company, commenced operations in 2001-02 and is head quartered in Bengaluru. The company is 100% owned by Exide Industries Limited. The company serves over 15 lakh customers and manages assets of over INR 11000 Crores. During the financial year 2016-17, the company achieved Total Premium Income of over INR 2,400 croresand delivered INR 112 crores in Profits (PBT).
Exide Life Insurance distributes its products through multi-channels viz. Agency, Banc assurance, Corporate Agency & Broking as well as Direct Channels. The Agency channel comprises of 50,000+ advisors who are attached to over 200 company offices across the country. The company also offers group life insurance solutions.
The company is focused on providing long term protection and savings solution plans and has a strong traditional product portfolio with a consistent bonus track record. The company has ISO 9001:2008 quality certification for all Customer Service processes and theISO/IEC 27001:2013 for information security management.