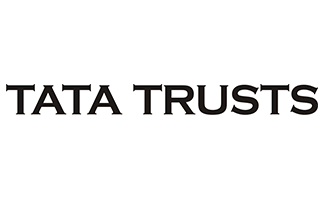 In perhaps the biggest private-public initiative against malaria, Tata Trusts volunteers and the state's community health workers organise screening camps, go around explaining the use of insecticide-sprayed mosquito nets, bury mosquito-breeding ditches and distribute medicine kits in 625 villages of Odisha's Rayagada, Kandhamal, Kalahandi and Gajapathi districts.
"The human suffering from disease and death is overwhelming," says Jayeeta Chowdhury, senior programme officer (health) at Tata Trusts, who oversees the drive that covers 1,50,000 tribal people. A baseline survey Tata Trusts conducted in 2010 in certain blocks of these districts showed most households reporting an incidence of the disease and/ or death. The slow-flowing and perennial streams in these forest lands, the paddy fields and the ditches are perfect breeding grounds for the anopheles fluviatilis mosquito, a carrier of plasmodium falciparum, the deadliest of malaria parasites. Characterised by fever, headache and chills, the disease, if untreated, can proceed to severe illness, and can be fatal. Traditional treatments of tribal people using medicinal plants have proved inadequate.
The mass screenings once a year before the monsoon (a pre-winter screening too is planned from this year) help identify those who are living with the parasite but have no fever. Special attention is given to children under five and pregnant women. In the past three months alone, 30,000 people have been screened. Further health check-ups are done by accredited social health activists through the year.
Already, the number of deaths from fever has dropped significantly, while incidence of malaria in children below five has reduced by as much as 90 per cent in some areas. The target is to cover eight million villagers by the end of 2018.
The biggest challenge is surveillance or mapping the disease burden in villages that are cut off, especially during the monsoons. For this, Tata Trusts is creating a database of villagers' health, using volunteers with handheld devices, and synchronising the information with the state's health database. It has teamed up with Medprime, a start-up incubated at IIT-Bombay, which created an app that can transmit blood sample data to technicians in cities. A third initiative involves the setting up of the Tata Institute of Genetics and Society at the University of California, San Diego, through a $70 million funding last year for research on breeding genetically altered mosquitoes that don't spread malaria.
-By Odisha Age