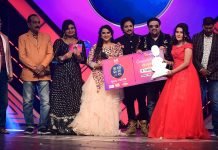 Bhubaneswar : Fourteen year old Debanshi Dash from Puri, the youngest participant of SaReGaMaPa - SWARARA MAHAMANCHA has been crowned as the champion of...
Bhubaneswar:  Khimji Group, one of the leading business houses of the State provided 100 hazmat suits worth about five lakh to the Commissionerate Police in...
Bhubaneswar: Further consolidating its leadership position as the most preferred and No. 1 digital service provider in the state, Reliance Jio has added highest...
Mumbai : Reliance New Energy Solar Ltd (RNESL), a wholly owned subsidiary of Reliance Industries Ltd (RIL), along with strategic investors Paulson & Co....
New Delhi: As an ode to 25 years of nurturing creative minds in India, Pearl Academy, a leading institution in design, fashion, creative business...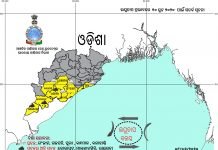 Bhubaneswar: There will be rain with lightening in 13 districts of Odisha in next 72 hours, as per the meteorological centre Bhubaneswar. Particularly the...
Bhubaneswar: Mukesh Kumar Lenka & Yudhisthir Tandi from Odisha are among the top three winners of the Castrol Super Mechanic regional round held in...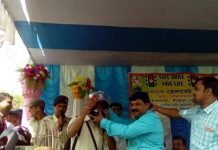 Bhubaneshwar: Tapsil Jati Adibasi Praktan Sainik Krishi Bikash Shilpa Kendra shared the recent developments of the organization and also announced the upcoming plans for...
Kolkata : Greenply Industries Limited has announced its foray into the Medium Density Fiber (MDF) boards business. The greenfield manufacturing plant would be setup...
Most Popular
Bhubaneswar : Netafim India, a leading smart irrigation solution provider, has unveiled revolutionary Portable Drip Kit – a comprehensive all-in-one irrigation solution that is...
Latest reviews
Bhubaneswar : Jiva Ayurveda, one of the world's leading Ayurveda treatment institutions is organising a nation-wide free health consultation drive that is expected to...
New Delhi : GfK, a leading provider of consumer and market intelligence, analytics and consulting services, launches gfknewron, its integrated, AI-powered software platform. Using...
Bhubaneswar : More than 196 youth between 18-35 years of age from marginalized and remote communities in Odisha (Janla & Mendasala – Khurda District)...