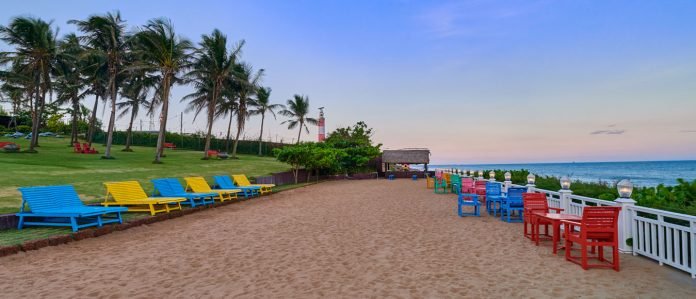 Bhubaneswar:
The Odisha government has decided to provide modern amenities like Goa beaches at six different locations along the coast in Odisha. The Government has proposed to implement these facilities with the aim to obtain more revenue from the beach tourism.
The government will introduce the facility of beach shacks on the following beaches in the state such as Puri-Konark marine drive in Puri district, Gopalpur in Ganjam district, Talsari-Udaipur beach in Balasore district, Chandipur in Balasore district, Pati Sonapur in Ganjam district and Paradip beach in Jagatsinghpur district, according to official sources.
The tourists can enjoy having food, beverages, music and the sea on these beaches. Since serving liquor in beach shacks is allowed under the Excise Policy, 2021, the OTDC will obtain a licence from the Excise department for the operators of each location.
Tourism secretary Vishal Dev said, "The beach shacks will have a pleasant and refreshing ambience along with palatable food, chilled alcohol, and most importantly, the backdrop of white sands and gushing waves,"
The department is in the process of selecting lands for the shacks along with the help of the Revenue and Forest departments. While the land will be allotted on lease for the tenure of three years, the government will provide the required infrastructure facilities like power, water and sewage. The Odisha Tourism Development Corporation (OTDC) has already invited applications for the operation of shacks, the sources said.
-OdishaAge