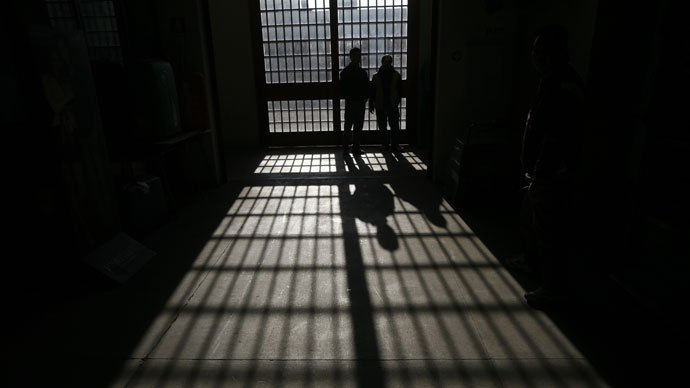 BHUBANESWAR:  Jailer of the circle jail in Sambalpur, Sushanta Rout put in trouble after the police seized Rs 16.72 lakh in cash from his office chamber on Sunday. The clampdown was part of concurrent raids  at 12 prisons across the state.
"Our officers found Rs 16.72 lakh cash in the cupboard of his chamber in the jail office. Though he beseeches innocence we are corroborating the source from where he cumulate the cash," DGP KunwarBrajesh Singh mentioned. Apart from cash, the Sambalpur police seized some phones and narcotic substances from his office. Police said coinciding raids were conducted at 12 jails following inling that the inmates control crime association from behind the bar.
"We seized 9 mobile phones, SIM cards, Ganja, liquor and other intoxicants from the Sambalpur jailer's office chamber. The jailor was unable to give any reasonable answer as regardsto the existence of huge amount of cash in the office chamber. He assertain that the money belonged to the prisoners and government funds for purchase of some materials in the jail," SP (Sambalpur) Akhileshvar Singh said. Rout said he is innocent. "I will cooperate with the police in the investigation," Rout said.
ADG (prisons) Arun Kumar Ray said he is probing into the statuses with respect to seizure of cash and mobile phones from the Sambalpur jailer's chamber. "I am yet to discover the source of obtaining of the cash. But we have a provision of giving Rs 3.5 lakh as cash advance to the jails to meet the emergency requirements of inmates. We are trying to find out whether or not the cash seized from the jailer's chamber belonged to government funds," Ray told .
While gutkha, cigarettes and mobile phones were seized from jails in different districts, the police found anexpensive television set installed in the medical ward of the circle jail at Choudwar in Cuttack. "We sought an explanation from the jail superintendent as to why and who permitted him to install the TV," said a police officer. It is found from anonymous source that the TV was installed when industrialist Mahimananda Mishra was lodged in the jail in connection with a murder case recently.
In the special jail at Bhubaneswar, police seized huge hoard of gutkha and cigarette packets from the cells of the inmates. Weapons, drugs, mobile phones and alcohol are strictly prohibited in the jails in the state. Ray said punitive action will be taken against straying officials of different jails from where mobile phones were seized.