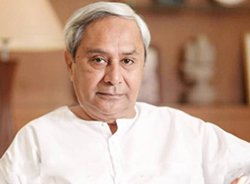 Bhubaneswar: The BJD had threatened to initiate legal action against a Delhi-based news channel and some BJP leaders in Odisha accusing them of criticizing Odisha Chief Minister Naveen Patnaik.
The state unit of BJP also moved the chairman of Central Board of Direct Taxes (CBDT) to investigate into the alleged discrepancies in the data of BJD's election expenditure.
A team of BJP leaders submitted a memorandum to principal chief commissioner, Income Tax, Odisha for a through Investigation in BJD's election expenditure in the 2014 general elections.
"Crores of rupees from the state and outside Odisha have come to BJD's account from unknown sources. The money mostly came from chit fund companies. We urged the principal chief commissioner, Income Tax, to take the matter to CBDT," BJP state vice-president Samir Mohanty told reporters.
Chief Minister Sri Patnaik had on Sunday rejected the accusations and said "the allegations are malicious, fabricated and false."
BJD spokesperson and MP Pratap Kesari Deb said "about Rs 5,000 crore has been transferred to BJP and Congress bank accounts from different unknown sources in the last ten years.
"The news channel which telecast the news on false information will face legal action as it tried to malign the CM's image."
Deb told reporters that some BJP leaders in the state will also face legal action.
Displaying some bank documents, he claimed all transactions of BJD were made in a transparent manner and the charges brought by BJP is mere political vendetta.
-By OdishaAge