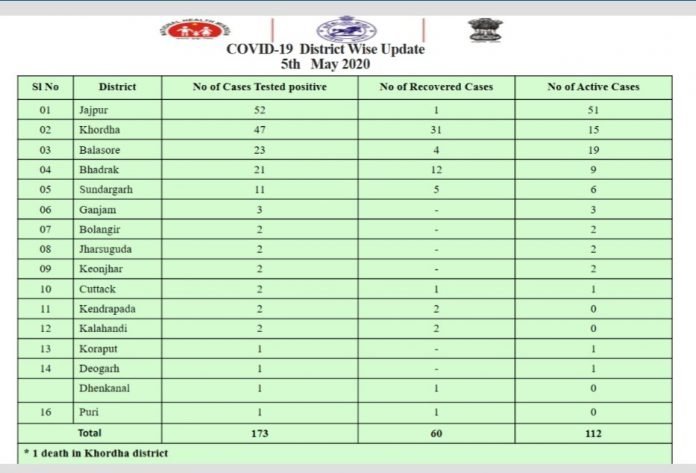 Bhubaneswar: 6 COVID-19 Patients identified today. highest 3 patients from Balasore, Rourkela 1, Ganjam 1 & Cuttack (Tigiria)1. The patients identified in Balasore & Rourkela are linked to Kolkata. Cuttack & Ganjam patients linked to Surat. The total Corona positive cases reached to 175 in the State, out of this 114 active cases and 60 recovered.
Govt of Odisha is under high tension as the no. of positive cases are increasing in Jajpur district. All the positive cases are in connection with Kolkata.
At one side, the Kolkata linked positive cases are rising in Balasore, Bhadrak & Jajpur on the other side people from other States are coming to Odisha now-a-days. The expectations of positive cases are high in coming days. Though the returnees are being sent to quarantine, the fear symptoms are developing among the local people. There were instances where people are not obeying the quarantine rules and these videos spraeding in social websites. There are many laborers were trying to come back to Odisha from many districts of other States. The Govt of Odisha also trying to bring back the labors from other States and initiating the protocols.
-OdishaAge