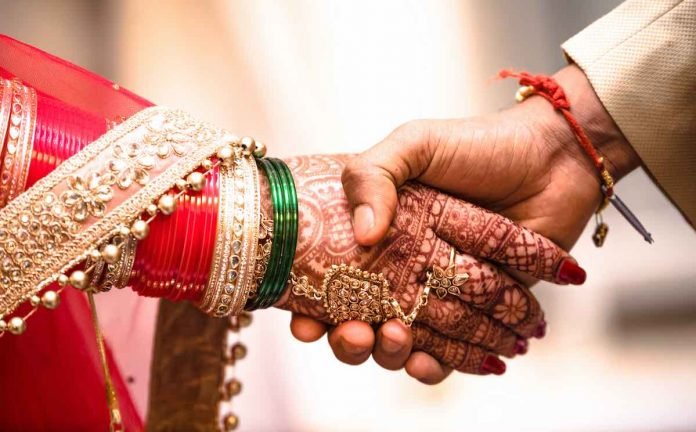 Bhubaneswar: Marriage is considered a pious institution in India. Now the central government has presented a bill in the Parliament – regarding the increase of age at marriage for girls from 18 to 21. The age at marriage for the boys was already 21 before, so it is kept unchanged. After the independence, the age of marriage for girls had been changed twice. In 1949, it was increased up to 15 years and in 1978 it was again increased to 18 years, the then the age at marriage for boys was 18 years. For this matter, a tax force was formed. After consultation with  and Child Development, the law and the Ministry of Health, the government had been advised to increase the age at marriage at that time. So there was a rationale in this as the age at marriage for boys was 21, so for the girls, it should be the same. If this age is 18 for the girls they are being deprived of the opportunities such as higher education and knowledge acquisition. To make them empowered, opportunities for higher education should be created for them and they should be financially independent.
The tax force has also recommended that the government should ensure that more girl children will attend school and later enter into higher education as well. The government should commit to their transportation. It is also pertinent to provide them with training in soil development and entrepreneurship. Sex education and livelihood education are extremely essential for them from the school level. As a result, they can understand the benefits f this increase in age at marriage. This phenomenon will put a positive impact on women's economic independence and will make them self-sufficient, opting for higher education and research. According to government information, despite the age at marriage for girls being 18 at present, they generally get married after the age of 22. So there is no problem increasing the age at marriage to 21, rather it should be accepted easily in society. Moreover, the decision making power develops after the age of 18.
If the girls are adequately educated, raising children becomes more efficient and balancing everyday life becomes easy. research states, in many cases it found that higher qualifications and especially mature mentality helps advance the family. If the woman is educated then the whole family becomes educated. The empowerment of women plays a major role in creating a developed and progressive society. If a girl is employed and earning then the economy of the family is also strengthened.
So when this bill is presented in Parliament it is mentioned in its preface that as per the Child Marriage Prohibition Bill, though this child marriage is abominable, deadly and harmful, yet it has not been completely eradicated from society. Therefore it is necessary to uproot this evil completely. Notably, though child marriage has decreased to a great extent, yet as per the government data, it is still practised 14% in urban areas and 27 % in rural areas. This survey was done by interviewing 20-24-year-old women at what age they had got married. According to the data of the National Plan of Action for Children 2017, child marriage is found 34.9% in Scheduled Castes and 31% in Scheduled Tribes. It is more prevalent among the economically weaker sections. So due to the tormented economic condition, acute poverty, unsafe life, fear of sexual violence, young girls are forced to marry at such a young age. The dowry demands aggravate the situation furthermore. So in 2017, the Supreme Court had recommended the government that the objectionable clause in sub-section 2 in section 375 of the Anti-Rape Act should be amended. According to this, if a man keeps sexual relations with his 15-year-old wife, it cannot be considered rape, even though girls marrying before attaining 18 years old was illegal. But this she is increased from 18 to 21 and if an adult girl is found marring between the age of 18 to 21 then she will be considered a criminal. All these inconsistencies should be resolved. If the age of marriage fr girls is increased to 21, then cases of sexual violence against women, unwed mothers, and female foeticide will drastically inflate.
It is also mentioned in this bill that the personal laws in different communities are being major barriers to set the minimum age for marriage. According to the opinions of many courts, the Child Marriage Law will be given more priority than the Personal Laws of any community. It means this law will supersede all those Personal Laws. A collective effort from the communities is required to implement this law. In the present times, it is seen that many girls above the age of 18 And boys above the age of 21 are getting married in other castes and communities by going against their family's consent. As a result, they have to face the wrath and violence of their families. In such circumstances, they can approach the Court. Because of this new law, a girl has to wait for three more years for taking the help of the Court. If the eradication of poverty is given more priority, sexual harassment of girls is severely restricted, the dowry system is completely abolished, and along with that government pays the tuition fees for the poor girls until they enter higher education, then this increase in age of marriage system can be implemented easily in society. First and foremost, the central government should take adequate steps in the direction to resolve the above issues. Otherwise, the girls/ women from poor backgrounds will have to bear the brunt and will become all the more vulnerable to gender and sexual violence.
-OdishaAge