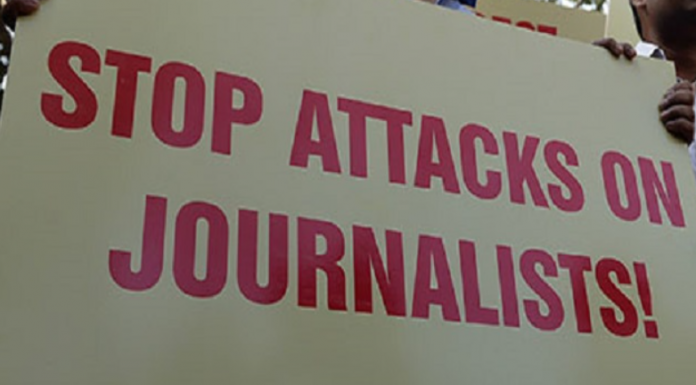 Bhubaneswar: A group of journalists in Kendrapara have detained five MLAs on 22 July during a protest. The journalists were on a protest against a web reporter being thrashed by a woman constable. This incident happened near the office of the District Collector.
As per the source, a group of journalists executed a sudden protest outside the District Collector 's Office, where there were five MLAs present inside the office including Dhruba Charan Sahu.
Owing to claim for the web reporter the journalists allegedly confined the five MLAs inside by locking the main gate of the building. They demanded proper action to be taken against the woman police personnel thereafter the MLAs would be allowed to exit.
As it is reported that some the BJP leaders including Bibhu Prasad Tarai had organized a protest in front of the office of the Superintendent of Police (SP) on 21 July. A journalist named Bhimsen Sethi, from a web- news portal reached the spot to cover the news.
There was an argument between Sethi and a woman police constable who was deployed there on a law and order duty.  As the reporter took a few photographs of the lady police not wearing a mask and made the photographs viral, the police personnel started arguing and abusing him, later thrashed him in front if other police officials and MLAs. The video of the entire incident became viral on social media.
Pattamundai MLA, Dhruba Charan Sahu comments on the incident, "That was an unfortunate incident. Any vindictive action against journalist does not augue well for a vibrant democracy like India. I have already spoken with the administration, such incidents should have never happened".
-OdishaAge