LIFESTYLE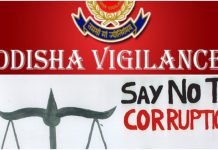 Bhubaneswar: The more the Anti-Corruption Department in Odisha raids the black money and illegal properties of government employees, the more the number of corrupt...
Bhubaneswar: Odisha tourism is on the surge of revival after the torment of covid-19. There have been several developments regarding the reviving of tourism in...
REVIEWS
Bhubaneswar : JSW Infrastructure, India's leading ports company and part of US$ 13 billion JSW Group, has begun commercial operations at Paradip East Quay...