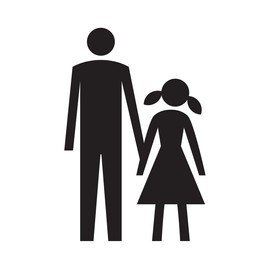 Bhubaneswar:  Girl  child marriage in Nayagarh district in Odisha is extensively rising  as the number of girls in this district are less as compared to boys. Once upon a time Nayagarh district was the centre point of discussion across the county due to a consistent female foeticide cases. Though the government has taken many different steps to balance the sex ration in this district but the outcome has been nil. Parents get their daughters married at an early age considering them as a burden. Many of the girls are being sent off to other states like UP, Haryana, and Madya Pradesh . After getting married at such an early age and getting pregnant later, they fall on to the trap of severe health risks and death. Even though there are legal provisions to restrict child marriage and the constitution has proper guidelines regarding the legitimate age at marriage for both boys and girls but these laws are not being followed accordingly by the parents. As a result, many a times government authorities, NGOs ,  and activists intervene to obstruct child marriages and rescue the victims. Yet many girl children fall prey to this trap unconsciously and these cases are mostly remain unreported or operated sneakily. Police had stopped total 39 child marriages as well as rescued the victims in the year 2018- 19 , similarly in the year 2019-20 the number was 45 and in 2020-21 it's 46 child marriage cases,  the police officials had hindered in Nayagarh district.
Although the government has directed to take strict action against an evil like child marriage, still the police does not seem complying to it when it comes to punish the predators. Therefore the situation is worsening day by day in the district.
According to the 2011 census, the sex ratio of the country is 918 whereas Odisha's sex ratio is 941. Nayagrh has the lowest sex ratio amongst all the five districts having less female sex ratio in Odisha. To bring a balance in this disparity the central government had initiated the 'Beti Bachao, Beti Padhao' program.  The female sex ratio of Nayagarh district was 855 as per the then census report.  This number further reduced to 834 in 2015. Owing to increase the female sex ratio, the district administration had statred awareness programs in eight blocks in Nayagarh.  The government has also started to spread awareness among people through various cultural activities for getting a balance in both male and female sex ratio. These programs have been put on a halt due to the covid situation.  In spite of so many efforts by the government there does not seem to be affected the people' s mindset positively, as there are 892 girls in 1000 boys in the district presently. It is evidently showing that girl children are still considered unwanted in this district.  As a result of which child marriage is yet rampant in this area.
-OdishaAge